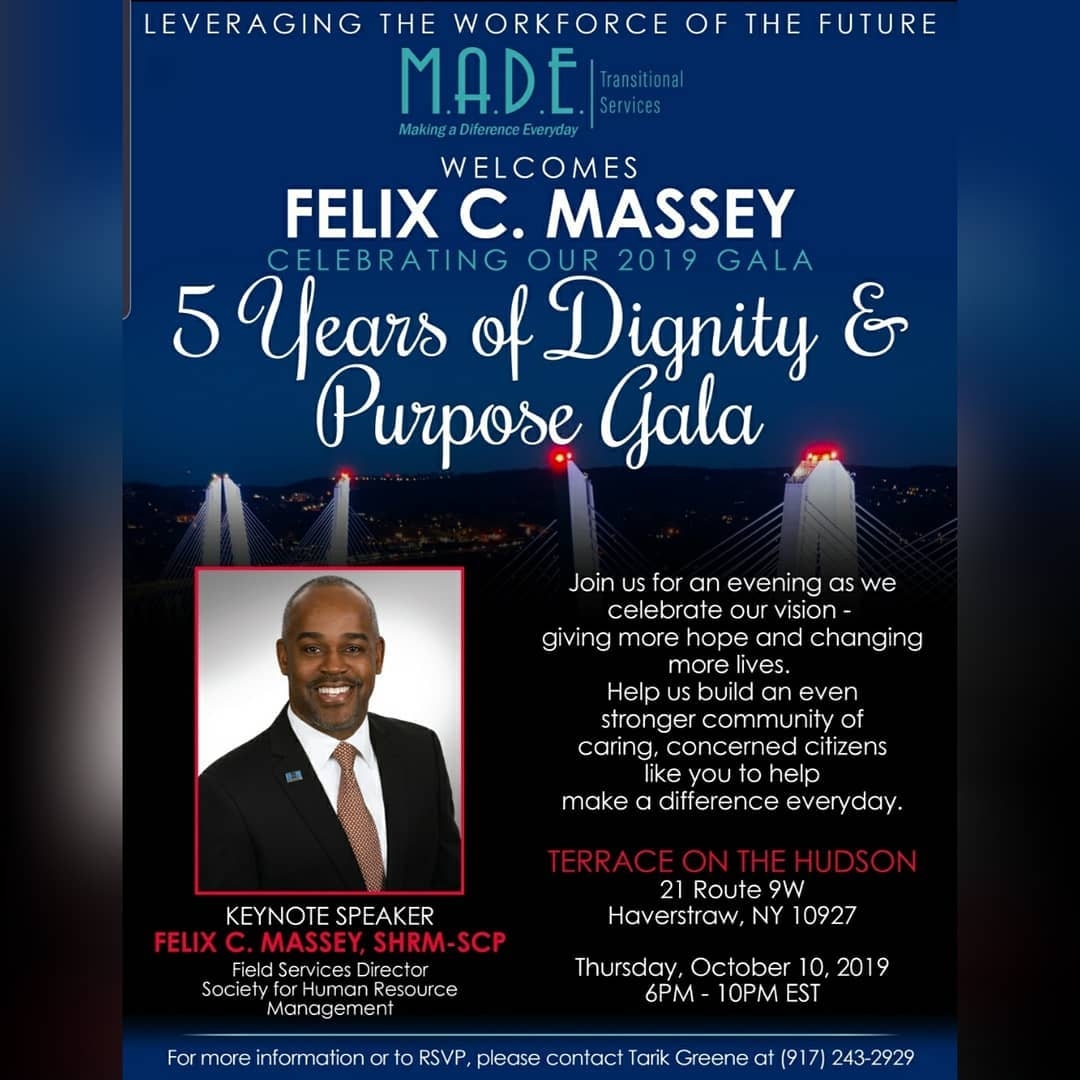 Join us for our 5th anniversary gala!
Please join us on Thursday, October 10th at the beautiful Terrace on the Hudson inHaverstraw, New York to celebrate this milestone with M.A.D.E.!
For the past five years, M.A.D.E. Transitional Services has provided reentry services and at-risk youth support across lower Hudson Valley, New York. With supporters like you, we are excited to further the work we're doing like our Fair Chance Hiring initiatives, our Fletcher-Boykins Residency transitional house, and our intra-correctional facility transitional services.
Your sponsorship will help us further our mission and make the next five years even more impactful than the last. Choose from several opportunities in our 2019 sponsorship kit. Our gala keepsake journal advertisements begin at $50.
For More information Contact
Tarik Greene at (917)-243-2929